West Africa: a brief introduction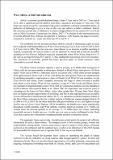 Date
2017
Author(s)/Corporate Author (s)
United Nations. Economic Commission for Africa. Sub regional office for West Africa;

Résumé
Africa's economic growth declined sharply, from 3.7 per cent in 2015 to 1.7 per cent in 2016, after a significant growth spell of more than a decade at an average of 5 per cent. That drop was caused in part by continuing weak global conditions, a drop in commodity prices, in particular oil (although its price is now on the rise), and adverse weather conditions. Indeed, the economic growth rate of African oil exporters dropped from 4.6 per cent in 2013 to 0.8 per cent in 2016 (Economic Commission for Africa, 2017). The decline in the international price of oil has affected West African oil exporters in particular, with Nigeria, the largest economy, estimated to contract by 1.6 per cent between 2016 and 2017. The African Social Development Index assists in identifying the depth of human exclusion in the six indicators by using national data dis-aggregated by gender, location and sub-national levels. The eight West African countries (Benin, Burkina Faso, Cabo Verde, the Gambia, Ghana, Guinea, Senegal and Togo) all attended the workshops and contributed significantly to the collection and computation of the Index.
Citation
"United Nations. Economic Commission for Africa. Sub regional office for West Africa (2017). West Africa: a brief introduction. Addis Ababa. © UN. ECA. "
Related items
Showing items related by title, author, creator and subject.