Sustainable tourism investment financing in Eastern Africa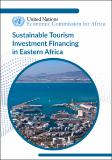 Published
2020-03
Author(s)/Corporate Author (s)
United Nations. Economic Commission for Africa;
United Nations. Economic Commission for Africa;

Abstract
The study identifies the factors that contribute to this trend and proposes specific policy recommendations to reverse it. The study examines policy measures that could facilitate the different types of investments. Since tourism is an industry with linkages in many other sectors and relies on many small business operators at destination level, challenges affecting SME involvement in tourism were examined and relevant strategies have been recommended to enhance their participation in tourism development projects. Accordingly, this study reviews tourism investment and financing models that could be relevant in facilitating sustainable growth and development of the sector in Eastern Africa. The review includes public sector-led, private sector-led and public-private partnership (PPP) models of sustainable tourism investment financing.
Citation
"United Nations. Economic Commission for Africa; United Nations. Economic Commission for Africa (2020-03). Sustainable tourism investment financing in Eastern Africa. Addis Ababa. © UN. ECA. https://hdl.handle.net/10855/43767"
Serial Title
978-99977-775-3-9
Related items
Showing items related by title, author, creator and subject.
Impact of the economic community of West African States common external tariff and European Union Economic Partnership Agreements

United Nations. Economic Commission for Africa; United Nations. Economic Commission for Africa. Subregional Office West Africa (SRO-WA); United Nations. Economic Commission for Africa. Subregional Office West Africa (SRO-WA); United Nations. Economic Commission for Africa; United Nations. Economic Commission for Africa. Subregional Office West Africa (SRO-WA); United Nations. Economic Commission for Africa. Subregional Office West Africa (SRO-WA)

"United Nations. Economic Commission for Africa; United Nations. Economic Commission for Africa. Subregional Office West Africa (SRO-WA); United Nations. Economic Commission for Africa. Subregional Office West Africa (SRO-WA); United Nations. Economic Commission for Africa; United Nations. Economic Commission for Africa. Subregional Office West Africa (SRO-WA); United Nations. Economic Commission for Africa. Subregional Office West Africa (SRO-WA) (2017). Impact of the economic community of West African States common external tariff and European Union Economic Partnership Agreements. Addis Ababa. © UN.ECA. https://hdl.handle.net/10855/43873"

ECOWAS at 45: an assessment of progress towards regional integration in West Africa

United Nations. Economic Commission for Africa; United Nations. Economic Commission for Africa. Subregional Office West Africa (SRO-WA); United Nations. Economic Commission for Africa; United Nations. Economic Commission for Africa. Subregional Office West Africa (SRO-WA)

"United Nations. Economic Commission for Africa; United Nations. Economic Commission for Africa. Subregional Office West Africa (SRO-WA); United Nations. Economic Commission for Africa; United Nations. Economic Commission for Africa. Subregional Office West Africa (SRO-WA) (2016-06-28). ECOWAS at 45: an assessment of progress towards regional integration in West Africa. Addis Ababa. © UN.ECA. https://hdl.handle.net/10855/43624"

COVID-19 Crisis in North Africa: the Impact and Mitigation Responses

United Nations. Economic Commission for Africa; United Nations. Economic Commission for Africa. Subregional Office North Africa (SRO-NA); United Nations. Economic Commission for Africa; United Nations. Economic Commission for Africa. Subregional Office North Africa (SRO-NA)

"United Nations. Economic Commission for Africa; United Nations. Economic Commission for Africa. Subregional Office North Africa (SRO-NA); United Nations. Economic Commission for Africa; United Nations. Economic Commission for Africa. Subregional Office North Africa (SRO-NA) (2020). COVID-19 Crisis in North Africa: the Impact and Mitigation Responses. Addis Ababa. © UN. ECA. https://hdl.handle.net/10855/43762"