Bureaucracy, policy making and development planning in Africa : reflections on public administration and development administration in a continent of hope and despair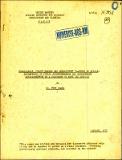 Published
1973-06
Author(s)/Corporate Author (s)
Obeng, Tony;
United Nations. Economic Commission for Africa. African Institute for Economic Development and Planning(IDEP);

Abstract
The established agenda of the African bureaucrat, policy maker, development planner and development administrator as well as those who purport to give them intellectual guidance or support is no doubt a function of particular readings of these forces and processes , as they are conventionally fed into the definition of African poverty and therefore, the definition of the requirements of African development. The major thesis of this paper is that the agenda established in these research and action areas around the time of independence and still active today, as well as the promises that provide the intellectual and ideological foundations, were very such a product of their times; that time hardboard a number of misconceptions about the nature and causes of our underdevelopment, as well as illusions about the recipe for African development; and that African bureaucrats, policy makers, development planners and development administrators need to join in the general review of the misconceptions and illusions about cases and treatment of African underdevelopment now going on in several circles as part of the process of shedding those misconceptions and illusions.
Citation
"Obeng, Tony; United Nations. Economic Commission for Africa. African Institute for Economic Development and Planning(IDEP) (1973-06). Bureaucracy, policy making and development planning in Africa : reflections on public administration and development administration in a continent of hope and despair. Dakar. © UN. IDEP. "
Collections
Related items
Showing items related by title, author, creator and subject.