The employment implications of trade and exchange rate policy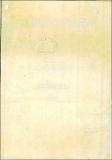 Published
1975-10
Author(s)/Corporate Author (s)
Wasow, Bernard;
United Nations. Economic Commission for Africa. African Institute for Economic Development and Planning(IDEP);

Abstract
Foreign trade and exchange rate policies are often too complicated for the non-economist to understand and even some economist find the connection between these policies and employment obscure. Yet trade and exchange rate policies can be very important in determining the pattern of industrialization, and this pattern has profound implications for employment. We will examine how these policies can influence industrialization and employment, how they do in practice exert their influence and how they ought to be used to promote development. We will then briefly consider the institutional, political economic, basis of these policies.
Citation
"Wasow, Bernard; United Nations. Economic Commission for Africa. African Institute for Economic Development and Planning(IDEP) (1975-10). The employment implications of trade and exchange rate policy. Dakar. © UN. IDEP. "
Related items
Showing items related by title, author, creator and subject.