Law and the status of women in Tanzania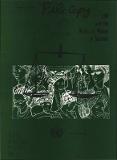 Published
1981
Author(s)/Corporate Author (s)
Kikopa, Jane Rose K.;
Ford Foundation;
United Nations. Economic Commission for Africa. African Training and Research Centre for Women;

Abstract
Tanzanian women are faced by many tasks in national development. With the exception of their traditional tasks the new tasks require a revolutionary change in all spheres of life and they require a truly liberated women as a human being. Law, as an instrument of bringing about social change in society, can go a long way to improve the status of women when applied in a concerted effort with other social aspects but there are fundamental restraints Which make the realization of this objective a complicated process. In order to understand what delays a positive development towards improving the status of women through legislation it is important that we examine the impact of certain social factors.
Citation
"Kikopa, Jane Rose K.; Ford Foundation; United Nations. Economic Commission for Africa. African Training and Research Centre for Women (1981). Law and the status of women in Tanzania. Addis Ababa :. © UN. ECA,. http://hdl.handle.net/10855/3973"
Serial Title
Research series
Related items
Showing items related by title, author, creator and subject.