African census programme newsletter: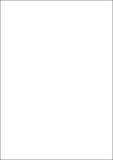 Published
1974-12
Author(s)/Corporate Author (s)
United Nations. Economic Commission for Africa.;

Abstract
The second meeting of United Nations country experts assigned to the African Census Programme was held in Addis Ababa, from 19 to 23 August 1974. Seventeen experts from fourteen countries participated in the meeting as well as the regional advisers assigned to the programme, the ECA Statistics Division, the Office of Technical Co-operation (OTC), the UN 0tatistical Office, and the 2CA Technical assistance and Programme Co-ordination Office (TAPCO). The usual group sessions, individual conferences were held with each country delegation and the OTC representative, in which the 1974 and 1975 budgets were discussed. Many problems were resolved in these conference and arrangements were made for additional assistance to be provided by the regional advisory, OTC and Statistical Office staff members.
Serial Title
African census programme newsletter No. 13