Foreign trade statistics of Africa = statistiques Africaines du commerce extérieur Series A direction of trade=Série A échange par pays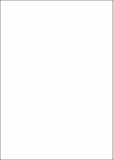 Published
1967
Author(s)/Corporate Author (s)
United Nations. Economic Commission for Africa.;
Nations Unies. Commission économique pour l'Afrique;

Abstract
This series A. contains trade by country data in thousand US dollars for African countries for which data were available to the secretariat of the commission. Imports are valued C.I.E for each country shown except Zambia, Rhodesia and Malawi for which imports are valued F.O.B. Exports are valued F.O.B. for all the countries. Trade between countries of the West African customs union is not generally recorded as foreign trade. Trade between Kenya, Uganda and Tanganyika is not recorded as foreign trade.
Citation
"United Nations. Economic Commission for Africa.; Nations Unies. Commission économique pour l'Afrique (1967). Foreign trade statistics of Africa = statistiques Africaines du commerce extérieur Series A direction of trade=Série A échange par pays. Addis Ababa:. © NU.CEA,. https://hdl.handle.net/10855/38672"
Serial Title
Series A direction of trade = Serie A echanges par pays No.9
Related items
Showing items related by title, author, creator and subject.