Social reconstruction in the newly-independent countries of East Africa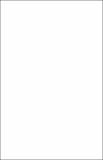 Date
1965-11
Author(s)/Corporate Author (s)
United Nations. Economic Commission for Africa. Social Development Section.;

Résumé
This monograph presented at the fourth in the ECA series of publications under the generic title of Social Welfare services in Africa. the study showed that there was clear and deliberate racial discrimination in the distribution and ownership of land which were supported by statutes and general government policies that discriminator practices obtained in urban areas. A proper understanding of the nature of social evolution in the area (which this study should convey) together with its attendant conflicts and tensions, and harsh and determinant effects upon the lives of large sections of the communities, should lead to an appreciation of the role which social policies should play in the necessary process of adjustment.
Citation
"United Nations. Economic Commission for Africa. Social Development Section. (1965-11). Social reconstruction in the newly-independent countries of East Africa. New York :. © UN,. https://hdl.handle.net/10855/36083"
Serial Title
Social Welfare services in Africa, No.4
Related items
Showing items related by title, author, creator and subject.
Indice africain de développement social indice africain de développement social (IADS): mesure de l'exclusion humaine dans une optique de transformation structurelle

Nations Unies. Commission Economique pour l'Afrique. Division des politiques de développement social. Section de l'emploi et de la protection sociale; Nations Unies. Commission Economique pour l'Afrique. Division des politiques de développement social. Section de l'emploi et de la protection sociale

"Nations Unies. Commission Economique pour l'Afrique. Division des politiques de développement social. Section de l'emploi et de la protection sociale; Nations Unies. Commission Economique pour l'Afrique. Division des politiques de développement social. Section de l'emploi et de la protection sociale (2017-11). Indice africain de développement social indice africain de développement social (IADS): mesure de l'exclusion humaine dans une optique de transformation structurelle. Addis Abeba:. © NU. CEA,. https://hdl.handle.net/10855/23611"

Secor electronic satellite tracking system = Le système secor pour la poursuite des satellites

United Nations. Economic and Social Council; Nations Unies. Conseil Economique et Social; United Nations. Economic Commission for Africa.; United Nations. Economic and Social Council; Nations Unies. Conseil Economique et Social; Nations Unies. Commission économique pour l'Afrique

"United Nations. Economic and Social Council; Nations Unies. Conseil Economique et Social; United Nations. Economic Commission for Africa.; United Nations. Economic and Social Council; Nations Unies. Conseil Economique et Social; Nations Unies. Commission économique pour l'Afrique (1966-09). Secor electronic satellite tracking system = Le système secor pour la poursuite des satellites. UN. ECA United Nations Regional Cartographic Conference for Africa (2nd : 1966, Sep. 12 - 24 : Tunis, Tunisia ); NU. CEA Conférence Cartographique Régionale des Nations Unies pour l'Afrique (2ème : 1966, septembre 12 - 24 : Tunis, Tunisie.). Addis Ababa:. © UN. ECA,. https://hdl.handle.net/10855/28480"