Training for social work in Africa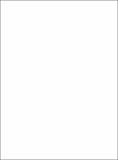 Published
1964-12
Author(s)/Corporate Author (s)
United Nations. Economic Commission for Africa. Social Development Section.;

Abstract
Training for social work began with training on the job under the supervision of a senior social worker, usually a non-African. That was how the first social work auxiliaries were trained in most French-speaking countries, and this method is still used in countries which have not yet evolved regular training programmes. Practical training was later supplemented with seminars, lectures and short in service training courses. Training for social work varies with the level and category of the worker who is being trained. At the higher level it represents professional education, while at the lower levels the main aim is to impart technical skills and methods of work. In the developed countries training is geared to social work among smaller groups or individuals, while in the developing countries it is more frequently geared to work among large communities or groups.
Citation
"United Nations. Economic Commission for Africa. Social Development Section. (1964-12). Training for social work in Africa. Social welfare services in Africa. No.3, 50 p.. New York:. © UN. ECA. https://hdl.handle.net/10855/36082"
Serial Title
Social welfare services in Africa
Related items
Showing items related by title, author, creator and subject.
Indice africain de développement social indice africain de développement social (IADS): mesure de l'exclusion humaine dans une optique de transformation structurelle

Nations Unies. Commission Economique pour l'Afrique. Division des politiques de développement social. Section de l'emploi et de la protection sociale; Nations Unies. Commission Economique pour l'Afrique. Division des politiques de développement social. Section de l'emploi et de la protection sociale

"Nations Unies. Commission Economique pour l'Afrique. Division des politiques de développement social. Section de l'emploi et de la protection sociale; Nations Unies. Commission Economique pour l'Afrique. Division des politiques de développement social. Section de l'emploi et de la protection sociale (2017-11). Indice africain de développement social indice africain de développement social (IADS): mesure de l'exclusion humaine dans une optique de transformation structurelle. Addis Abeba:. © NU. CEA,. https://hdl.handle.net/10855/23611"

Secor electronic satellite tracking system = Le système secor pour la poursuite des satellites

United Nations. Economic and Social Council; Nations Unies. Conseil Economique et Social; United Nations. Economic Commission for Africa.; United Nations. Economic and Social Council; Nations Unies. Conseil Economique et Social; Nations Unies. Commission économique pour l'Afrique

"United Nations. Economic and Social Council; Nations Unies. Conseil Economique et Social; United Nations. Economic Commission for Africa.; United Nations. Economic and Social Council; Nations Unies. Conseil Economique et Social; Nations Unies. Commission économique pour l'Afrique (1966-09). Secor electronic satellite tracking system = Le système secor pour la poursuite des satellites. UN. ECA United Nations Regional Cartographic Conference for Africa (2nd : 1966, Sep. 12 - 24 : Tunis, Tunisia ); NU. CEA Conférence Cartographique Régionale des Nations Unies pour l'Afrique (2ème : 1966, septembre 12 - 24 : Tunis, Tunisie.). Addis Ababa:. © UN. ECA,. https://hdl.handle.net/10855/28480"